StarWheel Readings with Aya
A StarWheel Vortex Experience
Aya is offering personal wisdom readings
with the set of 108 StarWheel cards.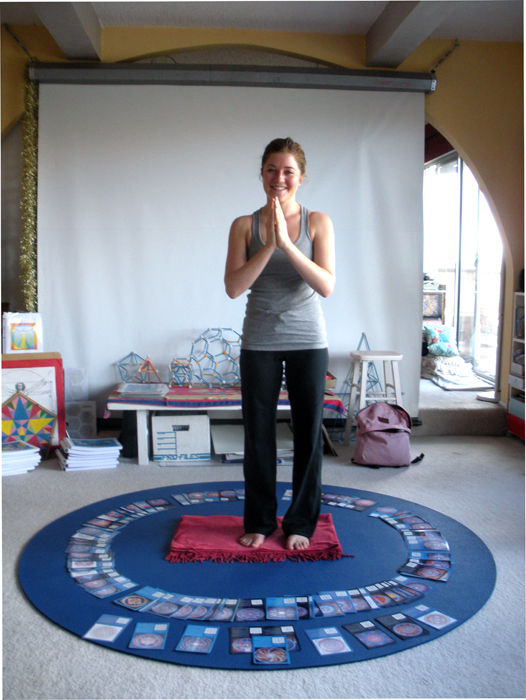 Standing at the center of your infinite Self,
you unfold and display your own StarWheel Medicine Wheel.
Together, we explore the many potential aspects of your life destiny,
as the shiny petals of your flowering.
Insights of Harmony, Joy, Beauty, Compassion and Spirit Light
become inspiration and empowerment for daily guidance
and on-going awakening
as global co-creators of the universal mandala
that We Are.
If you are visiting Sedona, you are welcome to contact Aya
for a friendly visit and a StarWheel Vortex Reading: