3D StarWheels
Welcome to higher dimensional graphic fun!
The original vision of the StarWheels was clear: these mandala templates will be really accessed when 3D renditions, animations, virtual navigations and real size holographic projections will be available. A whole world of possibilities, explorations and new meanings will then open up. The same applies to the Picto-Koans as they morph from flat designs to 3D "architectural temples".
We are offering here some preliminary samples.

Invitation to professional graphic artists:
Aya and the StarWheel Foundation are looking for enthusiastic 3D computer wizards who would like free use of the StarWheel Collection in exchange for creating 3D renditions & animations of some StarWheel images.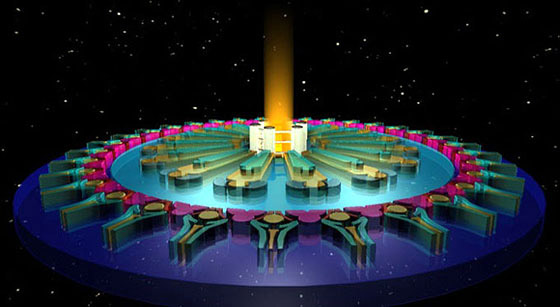 3D rendition of StarWheel #91 "Ter-Ne-Ter"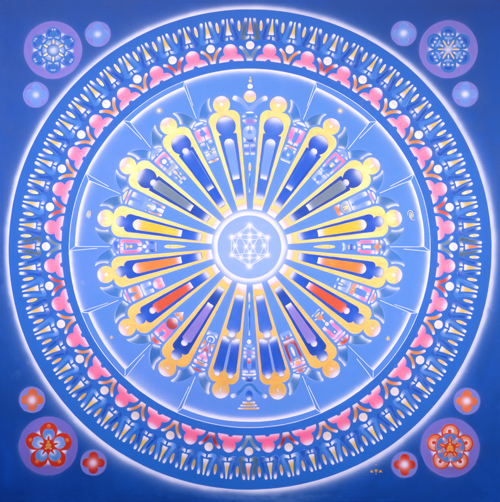 SW#91 "Ter-Ne-Ter". Front image.
Below are 3D renditions of some StarWheel Picto-Koans:

Picto-Koan #1 - Hiero #1 with 3D rendition.

Picto-Koan #1 - Hiero #2 with 3D rendition






Picto-Koan #1 - Hiero #3 with 3D rendition




Picto-Koan #1 - Hiero #4 with 3D rendition




Picto-Koan #1 - Hiero #6 with 3D rendition






Picto-Koan #1 - Hiero #8 with 3D rendition