Mandalas by Children
Mandala Creations by Children & Teens
A Gallery of mandala creations by children & teens.
Happy co-creators weaving a world of Love, Joy and Colors.
The Children are the Gentle Hope of the world.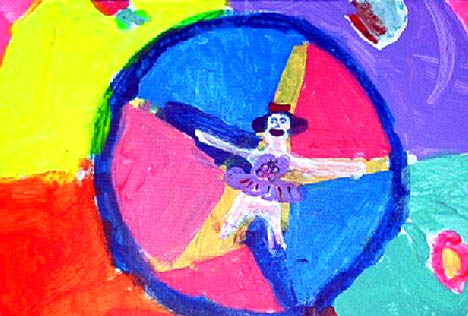 "Dancing Mandala" by Daphne (5 years old).
The mandalas below were created, in 2000-01-02, by children & teens (ages 5 to 16) at a private school, in Belgium, under the direction of Aradhana Bingisser. Images of the StarWheel Mandalas were offered as models.
Thank you Aradhana & students!
Click on the following links to view & enjoy these beautiful creations.
The number in ( ) is the age.
Contact us if you would like to submit a Mandala by a Cosmic Child